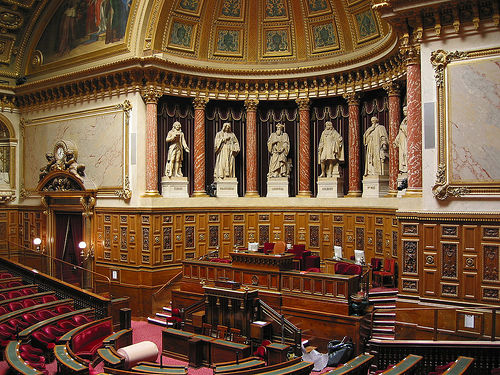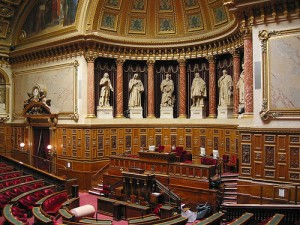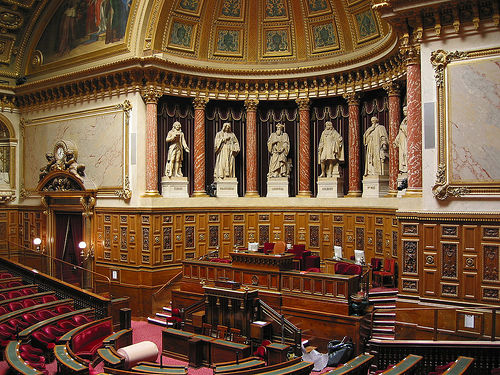 French Senate, tasked to discuss the controversial draft law on criminalizing denial of 1915 events in Anatolia, what is believed to be genocide of Armenians, issued a statement on Wednesday, stating the law was "unacceptable" because of its contradiction to the French Constitution.  
A majority of committee's Senators voted for the change before the bill proceeds to the Senate floor on January 23. The draft law, authored by MP Valerie Boyer, a member of the ruling Union for Popular Movement (UMP) party of the incumbent President Nicolas Sarkozy, was seen as a motion by President Sarkozy to appeal to the French Armenian constituents before the 2012 Presidential elections in France. Condemned by Turkish government and Turkish community in France, Valerie Boyer insisted the draft law was in compliance with European Laws criminalizing denials of  genocides.
Although, Turkey had recalled its Ambassador to France shortly after the law passed the lower house of French Parliament, he returned to France in less than a month, apparently signalling possible behind-the-doors agreement between French and Turkish leadership that the law will die off on the Senate floor as it did in previous attempt in 2006.
The draft law proposes to fine the deniers of the atrocities with an amount €45,000 and one year in jail.
Photo: Courtesy of Flickr