EUROPE
Azerbaijanis mark the 20th anniversary of Khojaly Massacre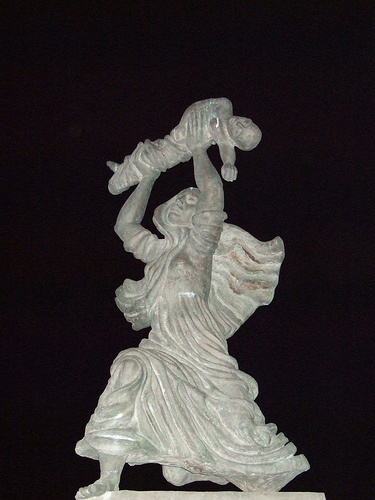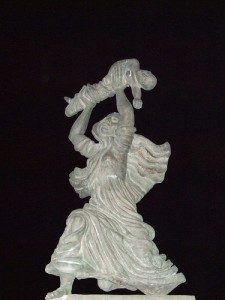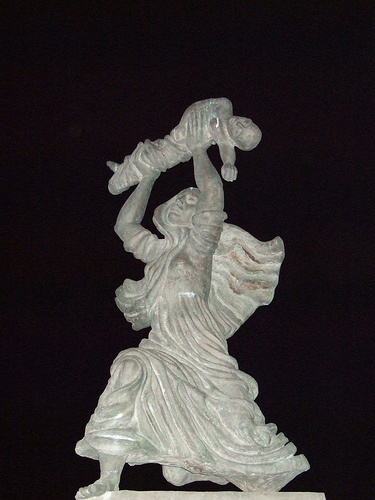 On February 26, Azerbaijan marked the 20th anniversary of Khojaly massacre. More than 60,000 people were reported to have participated in the state-held march in Baku, the capital of Azerbaijan. The rally was led by the President of Azerbaijan, Ilham Aliyev who along with the First Lady Mehriban Aliyeva and a dozen cabinet ministers were seen walking from the main Azadlig (Freedom) Square, where Azeris once gathered to protest Soviet policies in regard to Azerbaijan, to the suburb district of the city, where the monument to the Khojaly victims stands.
The statue honoring the victims of Khojaly had been raised several years ago. The sculptor carved out a figure of an exhausted woman holding, what looks like a diseased child, in her hands. The depicted image outlines the consequence of the killings, where many women, children and elderly died. Several women fleeing the massacre were seen crossing into an Azeri held territory with children in their hands. The monument had since turned into an emblem of the tragedy.
Khojaly, a town in Nagorno-Karabakh was one of the remaining Azeri stronghold in February 1992. On the night of February 25, Armenian troops reportedly assisted by the 366th motorized regiment of the Soviet army, stormed the city of Khojaly, where as many as 2,000 people lived in a blockade. The operation was finalized by morning hours of February 26. Those civilians who were able to escape the shelling ran through the wooded terrain towards the Azeri positions on the northeast. Before they were able to reach the safe territory, the refugees were shot at by Armenian troops. Mass killing ensued. The videos filmed by international journalists brought to the scene a day later, showed elderly, women and children with mutilated body parts. Many had signs of torture. Other were simply shot at point blank.
Azerbaijan's ally Turkey strongly condemned the killings, organizing a march of their own in downtown Istanbul on February 26. Dense crowds of 60 to 100 thousand people reportedly attended the rally, chanting anti-Armenian slogans. Armenia was quick to condemn the rallies and denies the killings. Some Armenians agree the killings took place but say the numbers were exaggerated. Demonstrations commemorating the victims of Khojaly massacre were held in several countries.
Khojaly, as well as Nagorno-Karabakh in its entirety, has been under Armenian control since 1994. More that 800 thousand Azerbaijanis were driven out, as a result. The region is recognized as a de-jure part of Azerbaijan. Armenians have lobbied for recognition of their state on international level but their efforts have gone in vain. Although a ceasefire agreement signed in May 1994 between Azerbaijan and Armenia remains in force, shootouts along the frontline are not infrequent. The conflict resolution is sought by both parties through the OSCE Minsk Group, represented by the United States, France and Russia.
Photo: Courtesy Flickr