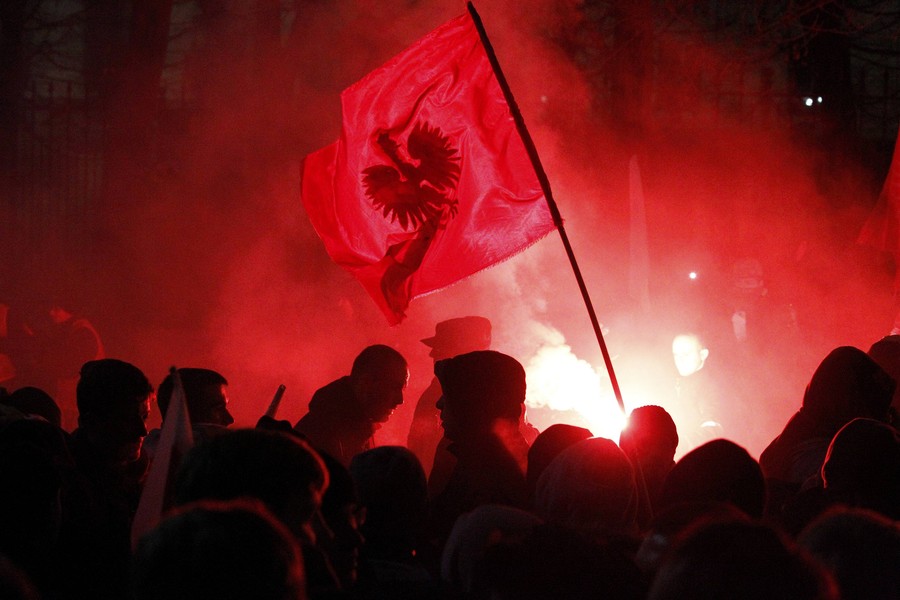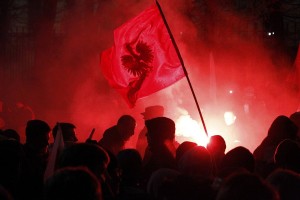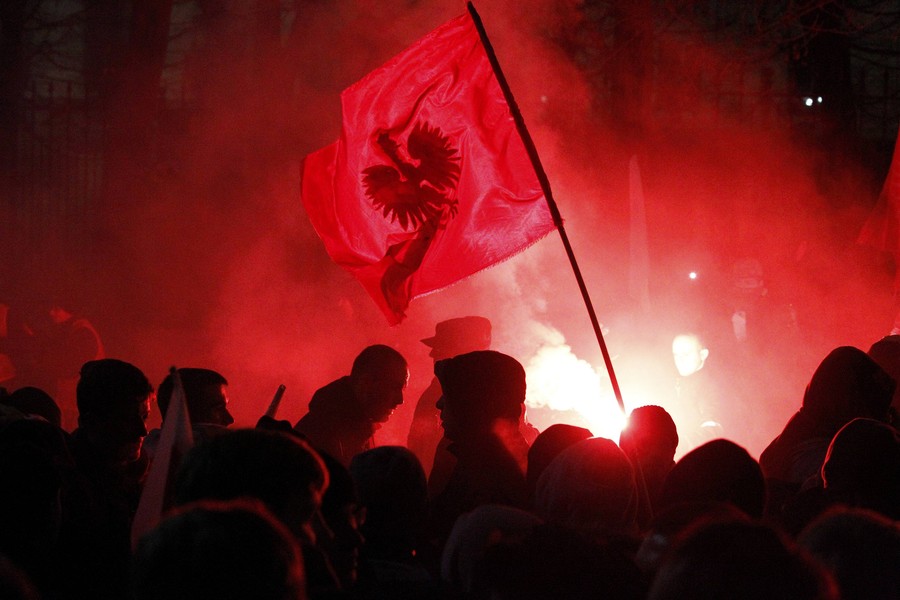 On Monday, dozens of Polish nationalists, marching on the streets of Warsaw on the Day of Independence of Poland, attacked the Russian Embassy. The police was able to take control and disburse the demonstration. The Day of Independence is normally marked with hyper-activity of Polish ultra-nationalists who organize rallies and end up clashing with police. This year the numbers have reached 50 thousand demonstrators. The attackers wearing masks threw bottles and rocks at the building of the Embassy of Russian Federation and publicly burned Russian flags. A few attempted to get inside the embassy complex but were successfully stopped by police. The demonstration was disbursed using water cannons, rubber bullets and tear gas.
Thirty two demonstrators were detained by law enforcement on charges of hooliganism. In 2011, ultra-nationalists clashed with the anti-fascists, who attempted to stop the nationalist rally. Nearly 200 people were apprehended in a rally in 2012.
Anti-Russian protests in Warsaw took place amid the ongoing neo-Nazi demonstrations in Russia itself.