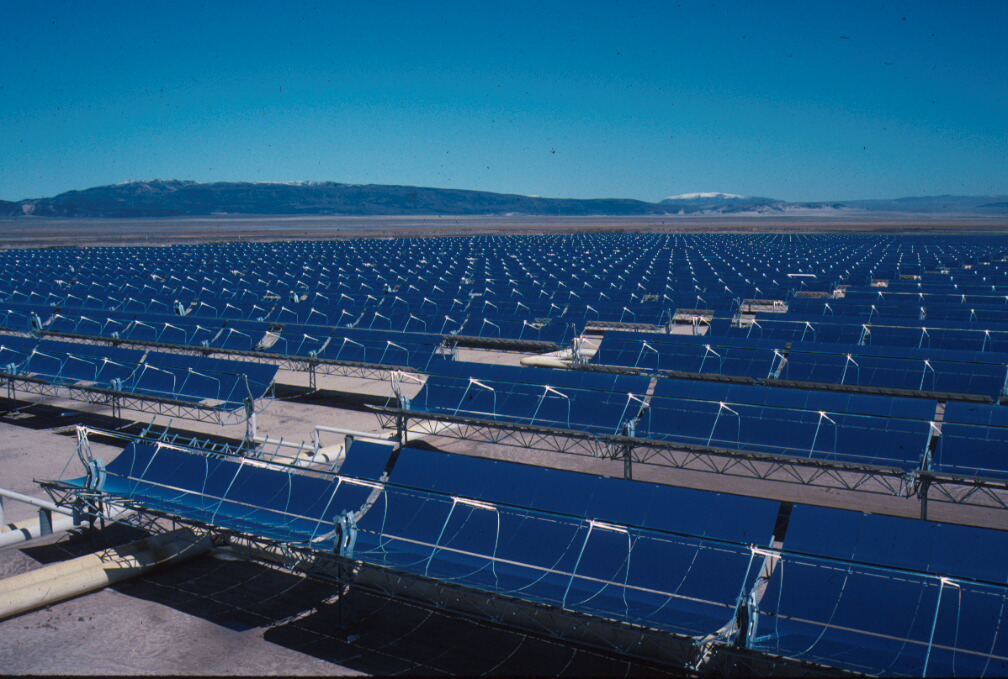 By Peter Tase
On August 14th, 2014, was held the first International Programs Round Table Series of the American Council on Renewable Energy (ACORE) focused on "Renewable Energy in Latin America and the Caribbean: Policy Reform and Market Growth in Mexico and Central America." In this major event, the successful renewable energy projects that are currently taking place in the Republic of Nicaragua were introduced by President Daniel Ortega's representative in Washington, D.C.  On this occasion Dr. Francisco Campbell, Ambassador of the Republic of Nicaragua in the United States, gave a lengthy and informative presentation in order to introduce his country's tremendous progress towards embracing Renewable Energy initiatives, implementation of a more sustainable socio-economic policy and the bright economic future of his Central American country. 
After expressing his gratitude to ACORE, for extending an invitation to him to become one of the keynote speakers, Ambassador Campbell emphasized:
"When the government of Reconciliation and National Unity came to power in 2007 Nicaragua was experiencing an unprecedented energy crisis, averaging 14 hours of daily "blackouts" with generalized rationing of electricity that was hampering any possibility of economic development.  Emergency measures to deal with the crisis were immediately adopted and with the support of Taiwan, Cuba and especially Venezuela, through PETROCARIBE and ALBA the situation was normalized, helping to set the foundation for the robust 4.8% GDP growth that Nicaragua has been registering during the past several years.
While the success of the fossil fuel based response to the crisis is indisputable, Nicaragua authorities nevertheless reached a conclusion that a permanent solution to the energy problem was vital and development of autochthonous renewable energy sources the most viable alternative to achieve this objective.  A plan to transform the National Energy Matrix towards use of renewable sources was prepared under guidelines of the 2005 Renewable Energy Generation Law (Law 253), setting the goal of achieving 94% renewable share in the National Energy Matrix by 2026.  
The Nicaragua Renewable Energy Development Plan is comprehensive, in that it seeks to make full use of all the renewable sources available in the country: hydro, wind, geothermal, biomass and solar." 
At the present, in Nicaragua the hydro-electric power accounts for 9% in the renewable energy generation, approximately 45 megawatts.  There are three new projects already in construction or about to begin, that together will produce 282 megawatts. The largest of these is "Tumarin", a 1.1 billion dollar Brazilian investment in a hydroelectric plant to be built on the Nicaragua Caribbean Coast, starting in September that will generate 253 megawatts when it becomes operational in 2018.  Twelve additional hydro-electric projects are in various stages of development and are projected to jointly produce 807 megawatts. 
According to Ambassador Campbell, "the potential of geothermal energy production in Nicaragua is estimated to reach more than 2,000 megawatts.  At present just 10% of this potential is being exploited, partly with investments from the United States.  Seventeen new geothermal sites with potential to produce 491 megawatts have already been identified." 
In his presentation Ambassador Campbell underscored that: "Nicaragua has an estimated 800 MW wind power generating potential. The Isthmus of Rivas on the Pacific Coast is among the four best locations in the world for wind power generation. This month it was reported that wind power contributed 25% of renewable energy to the National Electrical Grid, and there is an available installed capacity of 184 MW.  A new wind farm with 40 MW installed capacity is being built.
Sugar mills are also contributing to the transformation of the Nicaragua energy matrix.  Biomass energy production has reached 10 MW and plans to generate an additional 100 MW by 2016 are already in place.
Solar energy is also a significant contributor to this important national undertaking.  There is a Japanese funded solar energy project in Carazo department and other solar projects are being installed in different parts of the country to attend the needs of isolated rural communities.  In addition, the Ministry of Energy and Mines recently authorized preparation of feasibility study for a 100 megawatt solar energy project in Chinandega department."
Under the Leadership of President Daniel Ortega, "this ambitious plan to transform the energy matrix is already showing impressive results.   In 2006 participation of renewables in the energy matrix was 25% and by early this year it had grown to 56%.  This past April 13, the National Energy Dispatch Center reported that 60.3% of energy generated that day came from renewables, suggesting that the medium term goal of reaching 74% renewable share by 2018 is realistic and likely to be met."  
The Nicaraguan Ambassador to the United States stated that: "Total demand for energy in Nicaragua is approximately 600 megawatts and the estimated renewable energy potential is 5,800 MW, nearly ten times greater.  This means that as renewable production continues to grow, surplus energy will be available for export to other Central American countries and beyond, using the soon to be completed Central American Electrical Inter connection System, known as SIEPAC.  It is worth noting that Nicaragua has already begun energy exports to Costa Rica, Panama and more recently Honduras.
Transformation of the energy matrix is an integral part of the National Program for Sustainable Electricity and Renewable Energy (PNESER), undertaken to extend electric service throughout the country. Coverage has grown from 55% in 2006 to 76.2 % in 2013.  The goal is to reach 84% national coverage in the next four years." 
Ambassador Campbell closed his remarks by sharing a few insights on the current situation of development in Nicaragua: "Sustainable development of Nicaragua based on a greater use of renewable resources is of fundamental importance both from a cost and revenue generating perspective, as well as for climate change implications.  For this reason and in order to ensure sustained dynamism in this strategically important initiative, the Ministry of Energy and Mines is preparing a four billion dollar plan to be carried out through 2014-2028 whereby 1,354 MW will be added to the National Grid and 1,214 from this amount will be generated from renewable sources. 
The progress made in the development and use of Nicaragua renewable energy sources is widely recognized.  The Minister of Energy and Mines was recently appointed to the Advisory Board of the "United Nations Sustainable Energy For All Initiative."   Likewise, UN Secretary General, Ban Ki-moon, traveled to Nicaragua in July to visit the wind farms and invited President Daniel Ortega to speak about the successful Nicaragua renewable energy experience at the UN Conference on "Sustainable Energy For All", scheduled for next month in New York."
The government of President Ortega is confident that Nicaragua has created favorable conditions to attract foreign direct investment in its energy sector.  This assessment is reinforced by the IDB-Bloomberg Climatoscope Report, which in its last two editions has ranked Nicaragua in the 2nd and 3rd ranking in the Americas with the most favorable environment for investment in renewable energy.