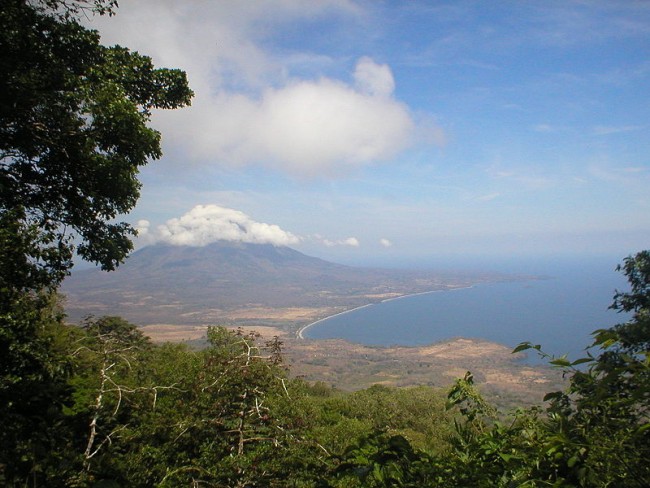 By Peter Tase
Job creation, diversification of industry, sustainable development and the war against poverty has been a top priority for the current government of Nicaragua. This year is continuing the second phase of the Better Work Program which is estimated to create 150 thousand new jobs in the Free Trade Sector. According to Mr. Roberto Gonzalez, leader of the Central Sandinista Workers Union (CST), "Better Work program is a comprehensive initiative that protects labor rights for workers; provides education for their children, offers health care to mothers, training for employees, empower women and organizes HIV-AIDS awareness programs. In the last six years, Better Work has raised production levels, reduced cost of employers and improved life quality for workers."
Additionally the Government of President Ortega has supported a strategy to diversify the industrial production. According to Carlos Vargas, Director of Industrial Parks Federation, "Nicaraguan government is raising the bar supporting private sector efforts that lead towards diversifying the industrial production. For many years Nicaragua has been known for its textile and clothing industry. Now the country is garnering international attention and recognition as the new rising star in other sectors including auto parts, footwear, honey production, seeds and other agribusiness items." Coffee production and its exports is a noteworthy commodity in Nicaragua's economic development, in its agricultural sector as well as an unwavering source of employment.
As a result of its long lasting traditions, development role and its international reputation, a number of Nicaraguan coffee cultivation companies including Mercon Coffee Group, Cooperativa Santiago, CAFENOR, Cinsa Coffee, Ramacafé, Cafetalera Albir and Santa Rita Coffee Estate, have participated in the World's largest event of Coffee, namely the World of Coffee 2015 hosted in Gothenburg, Sweden. According to Arturo McFields, a Press Secretary of the Nicaraguan Embassy in Washington, DC, "coffee products of high quality from across the globe were promoted in this event." For Mr. Emilio Baltodano, President of Mercon Coffee Group, "Nicaragua coffee is well known for its quality, aroma and 100% organic production. Nicaragua is promoting its international profile and is being recognized for the high quality of its products." Coffee growers and companies are currently playing a fundamental role towards embracing Sustainable Development at a national level in Nicaragua.
The Administration of Daniel Ortega together with CARGILL of the United States is exploring the possibility to implement an agricultural program that is introduced by the World Economic Forum, to increase production and strengthen the fight against poverty in rural areas. According to Bayardo Arce, the Presidential Economic Adviser, "the World Economic Forum New Vision for Agriculture Program has been very successful in Asia, Africa and Mexico. [Nicaragua] is analyzing the possibility of implementing this program at a national level, taking into account the positive impact it could have on the fight against poverty." Under the framework of reducing poverty levels and bolstering sustainable development, the Nicaraguan Investment Promotion Agency (ProNicaragua) has announced that it will participate and showcase the national seafood products in the ANUGA 2015 Fair, the most important platform in International Food Business in Europe.
In 2014 Nicaragua emerged as the largest producer of shrimp, due to its cutting edge farming technology, in Central America and seafood exports recorded US$39 million in revenues. Managua's products where mostly exported to the United States, European Union, Central American and Asian nations. On the other hand the Inter-American Development Bank (IDB) is supporting renewable energy projects in Nicaragua. During the first six months of 2015, this financial institution has approved nearly US$100 million dollars for clean energy projects and electricity service coverage. IDB has also approved a US$65 million loan to expand the electricity grid across the country and in May 2015 there was approved the amount of US$30 million destined to the Climate Investment Fund.
From the latter program more than 400,000 citizens mainly on the Nicaraguan Caribbean Coast, are expected to benefit. President Ortega's government is in the right direction while leading – with a steadfast support provided by international institutions – a number of visionary projects that make it impossible for Nicaragua to be ignored, reach its economic zenith and earn a privileged standing among other Central and Latin American nations.