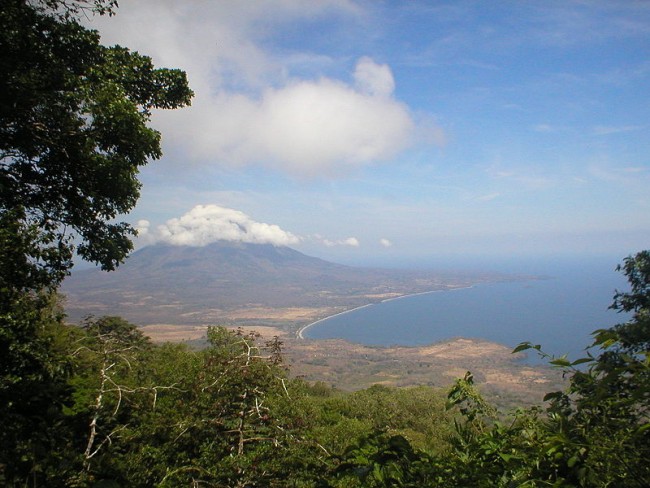 By Peter Tase
After many unanswered phone calls made to Nicaragua's Embassy Press Secretary Arturo Mcfields, my doubts were increasingly vanishing in regards to the real causes of violence in this Central American Republic.  Mcfields' hush encouraged and further attracted my attention on current affairs in Managua so that I could ascertain the true reasons of his strange silence while innocent Nicaraguans are being shut indiscriminately over the last two months.  After a few weeks I understood why Nicaragua's Embassy in Washington was ignoring my calls; its well paid diplomats were simply trying to hide their superior's inhumane dictatorship in Managua. 
At a time when the death toll among Nicaragua's anti-government peaceful protesters has reached a tragic number of more than 112 deaths and hundreds of citizens are wounded with real ammunition used by the country's police, Ortega's embassy in Washington DC is hesitant to answer any questions.
The killing of peaceful protesters; the 23-year-old teacher Carlos Lopez (with a bullet fired into his chest last Sunday night) and the widely reported killing of Álvaro Manuel Conrado Dávila (one of a dozen youngsters killed during the social security reforms' protests of April 20th, 2018, while supplying bottles of water to protesting students); has sparked an internal conflict that will certainly succumb Nicaragua into economic stagnation and domestic turmoil for years.    
While reconciliation talks were interrupted last month, government violence that erupted again last Sunday and Monday is a clear violation of human rights and the use of snipers against unarmed civilians is a brutal criminal act that must be condemned by international humanitarian organizations and multilateral bodies.
According to the Nicaraguan Association for the Protection of Human Rights (ANPDH); over the weekend there were five citizens killed and over 62 people injured from anti-riot police and paramilitary forces faithful to Ortega.
Nicaraguan residents have built self-defense barricades to protect their families from brutal police force and are using improvised homemade mortars and used Molotov cocktails to deter government forces from using excessive force, meanwhile police has accused local protesters as "criminals with firearms, mortars and Molotov cocktails" of looting and "creating terror and panic among residents".   Furthermore, last Sunday a police officer was killed and subsequently security officers, according to AFP, had rounded up civilians in attempts to execute them.
Nicaragua's Catholic Church had initiated a negotiations round table were protesters' representatives had been mediating with the government, unfortunately this dialogue went in vein and was suspended in the second week of may.  The killing of 16 civilians on May 30th convinced the Catholic Church that dialogue with Daniel Ortega's government is futile and will not resume until repression and murder of innocent Nicaraguan citizens has not stopped.
In his lucid analysis, Stephen Kinzer, a senior fellow at the Watson Institute for International and Public Affairs of Brown University, states:  "the protests have since broadened to voice frustration over corruption, the autocratic style of Ortega and Murillo, limited options to change the country's politics in elections, and the president's control over the congress, the courts, the military and the electoral board.  Protesters have taken to the streets, demanding that Ortega stand down. Authorities have been accused of using "lethal force" to crack down on the protests."
In a report published by Aljazeera, on May 30th, snipers inside Managua's Dennis Martinez stadium were shooting at unarmed civilian protesters; those casualties were added into more than 100 deaths and over a thousand wounded Nicaraguans since the inception of such protests.  
Citizens of Nicaragua are demanding judicial reforms, war against corruption and strengthening of democracy; on the other hand Ortega continues to hold power and won't budge unless tangible international pressure is evident.
While Nicaragua is home of Russia's secret intelligence base and host of an advanced surveillance satellite network (since 2015) run by Kremlin, violence and conflict in the Central American country will escalate in the coming months.
A bloody civil war is looming over Nicaragua and its neighboring countries must take immediate measures, to pressure and contain Ortega's dictatorial rule, so that public disorders and violence would not spill over the region and subsequently a large flow of Nicaraguan immigrants would be flocking into the bordering countries of Costa Rica, and violence-torn Honduras.   
Poverty stricken Nicaragua has over 2.5 million citizens living at the levels of extreme poverty, it is a nation full of contradictions where a wealthy few accumulate revenues at the expense of a growing poor population, a trend that has prevailed since Ortega came to power in 2007 (with a  60 percent popularity rate).  Ortega's police brutality, not only has wounded protesters but it has abruptly destroyed local popularity towards the Sandinista Front and his incumbent government; he is inadvertently making Nicaragua a hotbed of conflict where organized crime and black market economy will further flourish; regional weapons trade will be rampant and drug trafficking from Mosquito Coast towards US's Florida Coast will certainly rise.
Furthermore, political turmoil and autocratic regimes are on the rise in Central America, consequentially all tools of statecraft must be employed by the United States Government to curtail overwhelming Russian Influence and Chinese economic interventions in Nicaragua; above all Washington must do its best to root out a regime that oppresses journalists and has useless diplomats, corrupt bureaucrats in Washington.