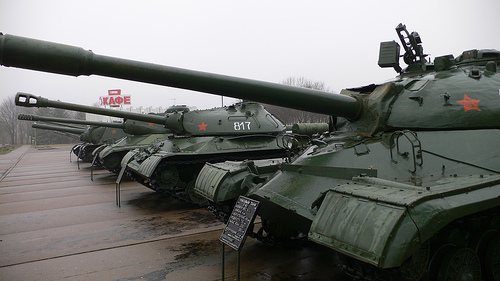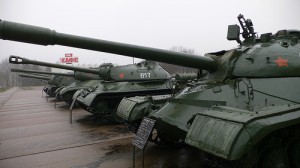 While tensions between the United States and Iran are steadily growing with a new US law on sanctions on financial institutions dealing with Iranian Central Bank (primary asset handling Iranian oil trade transactions) and Iran's subsequent threat of closing the Strait of Hormuz, the chances for a possible resolution of the emerging discontent is less likely.
 At the urge of the United States, many European nations and U.S. allies around the world are planning a row of sanctions of their own against Iran. That being, during the official visit of U.S. Treasury Secretary Timothy Geithner to Japan and China, the Japanese finance minister Jun Azumi pledged its support and gradual reduction of oil imports  from Iran. Being the second largest importer of Iranian oil, Japan has been reducing Iranian oil imports in the last five years, bringing it down to 10% of Japan's pool of oil imports. Despite its urgent need for oil products due to Fukushima  nuclear crisis in 2011, Japan is willing to take the steps in the wake of Iran's uranium enrichment. Alternative amount of imports are being sought in Arab countries of the Persian Gulf basin. China, on the other hand, refrained from making any gestures of cooperation on the issue, but did stress Iran and IAEA should cooperate.
U.S. officials are on a tour to Asia, while Iran's President Mahmud Ahmedinejad had taken his own ally-seeking tour to Latin American countries visiting Venezuela, Nicaragua, Cuba and Ecuador. Enhancing cooperation with these countries is a viable alternative for Iran's economy which is highly dependent on oil exports. Should they stop, Iran would suffer enormously. Additionally, the governments of these countries have an increasing resentment towards the policies of the United States in the world and their voices do matter a lot in UN and other international bodies.
Amid diplomatic warfare and rising tensions, an Iranian nuclear scientist Mostafa Ahmadi Roshan was killed in a car bombing on January 12. Roshan, who worked at Natanz facility, is the fourth nuclear scientist to have been killed in the last three years, following Massoud Mohammadi, Majid Shahriari, Fereydoon Davani, also killed in Tehran. U.S. officially condemned the attacks while Israeli official stated he did not "shed a tear". Both countries denied any involvement.
In the wake of deteriorating relations between Iran and the West, Russia has moved onto taking its own precautious measures. The Russian defense ministry officials have reportedly issued statements alleging an Israeli aerial blitzkrieg attack on Iran's nuclear facilities with the military support of the United States. Given the immediate massive response from Iran, the entire region will most likely turn into a battle field. Russia has mobilized its assets and modernized its equipment in its 102nd military base in Gyumri, Armenia which is located near the Turkish border. Russians contend that the aerial attacks on Iran might be launched from the Incirlik NATO base in eastern Turkey. However, Russia would have difficulties in transporting its supplies to the Russian base in Armenia, should it get entangled into hostilities. Georgia located to the north of Armenia has broken its agreement with Russia which allowed transportation of military supplies through its territory since April 2011. Russian analysts say that Russia would have to open and retain a supply corridor through Georgia by force, implying the Georgian territory would again be occupied by the Russian army much like it was in August 2008. At the same time, it is likely that Turkey's closest ally in the region, Azerbaijan would take a chance to reclaim the Azerbaijani territory of Nagorno-Karabakh, which fell under Armenian control during the Nagorno-Karabakh war in 1992 – 1994. Azerbaijan, aligning its military to Western standards and trained by Turkish military, has been steadily increasing its military budget over the past decade, now reaching $4.46 billion, roughly exceeding the entire budget of Armenia. Deputy Foreign Minister of Russian federation Sergei Ryabkov already criticized the actions of the West and warned U.S. against attack on Iran. Neither of the countries willing to concede, the developments may lead the entire Caucasus and South Asia into a devastating war, resulting in tens of thousands of deaths.
Photo: Courtesy of Flickr