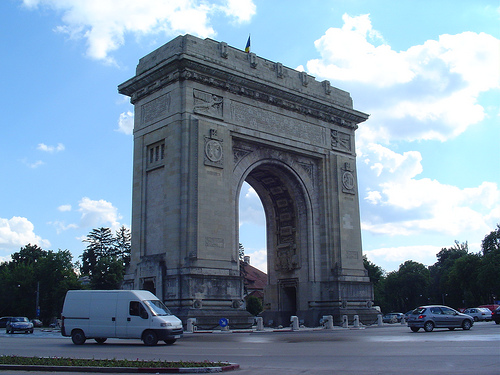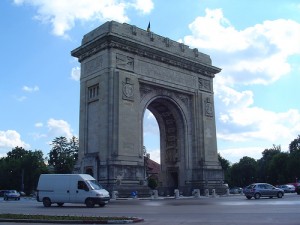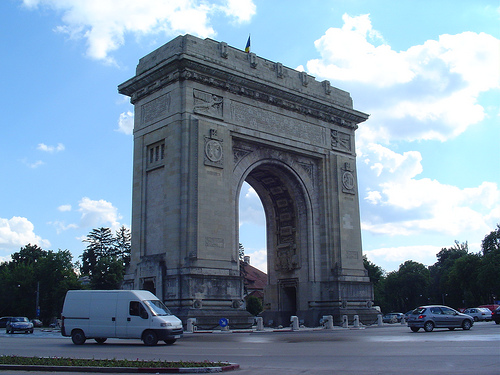 Following the proposals by the Romanian government to institute reforms thus reducing the public wages by 25% and state pensions by 15%, the Romanian capital Bucharest's central university square filled with peaceful protesters, now for the fifth day in a row.
The government which borrowed $27.5 billion from the International Monetary Fund (IMF) in 2009 has not produced enough incentives to stimulate the economic growth. The reduction in public wages and possible increase in taxes are seen as a desperate measure to prevent the economy from the total collapse. The protests which first started peacefully turned into violent demonstrations in Bucharest and other smaller cities Timisoara, Constanta, Craiova and Cluj. The culmination was reached when the Palestinian born Deputy Minister of Healthcare Raed Arafat resigned in a public disagreement with the government of Prime Minister Emil Boc who proposed unacceptable to the public healthcare reforms.
On the fifth day of demonstrations, close to 8,000 people are reported to have gathered in the streets, many clashing with the law enforcement. Protesters have reportedly used home made "Molotov cocktail" bombs to fight the police. Many have been injured. According to Russian media reports, more than 200 people have already been arrested by police. As the demonstators keep demanding resignation of Emil Boc and the Romanian President Traian Băsescu, Prime Minister Boc declared that violent demonstrations will no longer be tolerated and perpetrators will be brought to justice.
State pensions in Romania are at 900 lei, equivalent to about $260 a month. Public discontent arises from the argument that despite five years in European Union, the Romanian government has not been able to provide Romania with better economy; hence it must resign.
Photo: Courtesy of Flickr