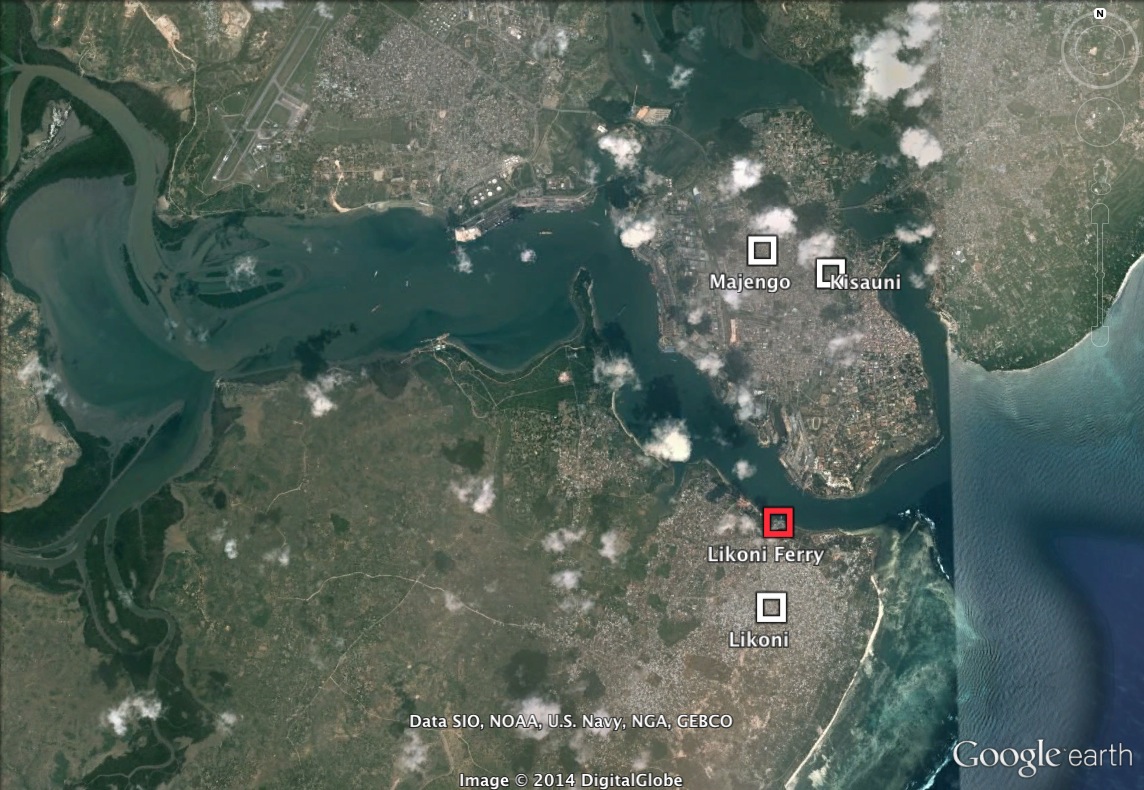 By Jason Patrick
According to 7 April Kenyan press, authorities in Mombasa have deployed 300 police to maintain security and prevent terror attacks in key areas of the city. Mombasa County Police Chief, Robert Kitur stated that authorities are focusing efforts on an unnamed imam and another member of the Masjid Shuhadaa mosque following sermons given last Friday, during which the imam was recorded urging worshippers to "cleanse Mombasa of infidels". The imam delivered the sermon after last week's assassination of the radical cleric, Abubakar Shariff "Makaburi" by unidentified gunmen.
In his statement, Kitur also stated that authorities were focusing efforts on suspected terror cells within the Majengo, Kisauni and Likoni areas of the city. Mombasa County Commissioner, Nelson Marwa further announced the establishment of a new police station at the Likoni Channel, a ferry transport terminal used daily by thousands of motorists, which Marwa identified as a soft target. As Africa's only seaport between Tanzania and the Red Sea, Mombasa is a key international shipping hub. According to the Kenyan Port Authority, the port handled over 22.3 million tons of cargo in 2013 and serves as transit point for goods to and from Burundi, Democratic Republic of Congo, South Sudan, Tanzania, and Rwanda. Large-scale civil unrest or a major terror attack in the city could have severe impacts on international shipping and the Kenyan economy.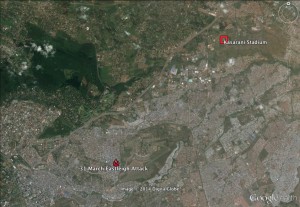 Separately, Nairobi police declared that the Safaricom Kasarani stadium, where authorities continue to process detained Somali refugees in the capital, is currently off limits to media and aid agencies. Administration spokesman, Masoud Mwinyi announced that appropriate agencies will be identified and allowed access on an as-needed basis. Mwinyi further stated that police had already screened over 3,000 detainees and are holding 467 for further investigation. Police have charged 69 others for unspecified charges. The UNHCR Information Officer, Emmanuel Nyabera stated that negotiations with Kenyan authorities are ongoing and is seeking access in order to provide assistance to the detainees.
In addition to criticism from international aid agencies and human rights organizations, local Somali families are also concerned over the current policy regarding the refugees. Media reports indicate allegations of arbitrary detention, lack of access to family members held by authorities, and an overall lack of transparency into the policies implementation, al of which will continue to erode interethnic relations in the country. While the current anti-terror campaign may result in the limited disruption of current attack planning or execution, draconian measures such as those being enforced in Nairobi and Mombasa may well exacerbate extremist sentiments among local Somalis and the Kenyan Muslim population.